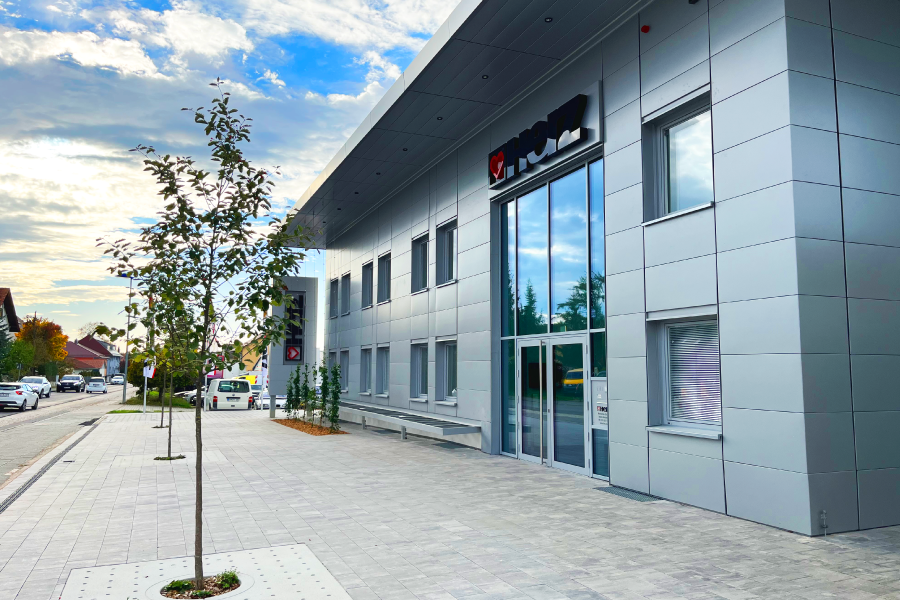 Stuttgart - the capital city of the southwestern German state of Baden-Württemberg is famous for its castles and bold architecture. It is not without reason that Stuttgart is said to have taken on a pioneering role in many areas. The world's first television tower found its place in Stuttgart, the first motorcycle was manufactured in Stuttgart, and much more. About 30 km northeast of Stuttgart is the city of Backnang, which has been the residence for HERZ Germany since 2002. In a rented office, HERZ Germany employees served the German market. After nearly 20 years, the facilities at this location had become outdated. Due to the increasing importance of the German market and the unfavorable transportation situation in Backnang, HERZ Armaturen decided to relocate.
From Stuttgart to Allersberg
In 2020, HERZ purchased a property in Allersberg, in the greater Nuremberg area, which was adapted to modern standards. The new location is easily accessible by both car and public transportation due to its central location. The Nuremberg airport, the highway, and numerous train stations are in close proximity.
In-house training and seminar rooms
The new office building not only meets the expectations of HERZ employees but also those of planners and installers. The large training and seminar rooms, equipped with the wide range of HERZ fittings and HERZ energy technology, provide the best conditions for practical lectures and training sessions with real products on-site. A showroom with a wide variety of products impresses visitors as soon as they enter the new branch. With this expansion, HERZ Germany has laid the foundation for further growth in the German market.